|2|1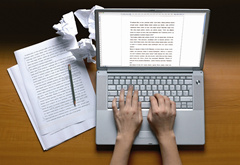 本文介绍了牛津布鲁克斯大学的作业写作案例,通过对课题的研究和学习撰写相应的报告。大家可以学习其格式和总结的方法。
Oxford Brookes University
Research and Analysis Project The Skills and Learning Statement
Name:
ACCA Registration number:
25 February 2010
A report submitted in fulfillment for the award of
Bachelor of Science (Honors) Applied Accounting
Word count: 1,921 words
TABLE OF CONTENT
1. LEARNING FROM MEETING AND PRESENTATION 1
2. ANSWERING THE PROJECT QUESTIONS 1
3. ASSESSMENT OF INTERPERSONAL COMMUNICATION 3
4. BENEFITS TO THE CAREER DEVELOPMENT 3
1. Learning From Meeting and Presentation
In this part, you need to evaluate the learnings from meetings with the mentor and the presentation delivered to the mentor and other audiances. Make sure your essay shall focus on the comments (evaluation and assessment of the weakness and improvements you have made in the whole process not the description of the process, so your comments shall look like this:I
And I found it is extremely useful for the meeting, as I have learned the following: a. proper preparation can make things smoother, for example, to gather some relevant and useful information in advance made the meeting more efficient, my mentor and I could focus on critical points with lots of time saved; b. from the firsti meeting, I got to know my weakness areas and the mentor could provide a clearer framework for my subsequent process; c. multi-medias could be used in facilatating the communications, such as messages by mobile phones, emails, on-line communications, etc, these medias helped a lot in clarifying sophisticated issues.
2. Answering The Project Questions
I believe I answered the project questions pretty well in the RAP. The RAP's aim is to evaluate the business and financial performance of between 1 January 200607 and 31 December 20089. I conducted the analysis by targeting several main objectives:
Your objectives and the methods to achieve of the objectives, what kind of weakness or strength in achieving the objectives?
In summary, since I planned pretty well and considered most perspectives of the analyzing process/methodology before I started to write the RAP, I am confident that I answered the project questions clearly and persuasively.
3. Assessment of Interpersonal Communication
the same as part one, focus on comments and evaluation what you have got in the process:
To sum up, I feel pretty satisfied with the outcome of the whole process as I believe that my communictiaon and interactive skills have been greatly improved in all angles through the whole process with details as follows:
1. my listening and speaking skills have been improved a lot, for research work, to listen to the suggestions to the points is quite critical to save time and avoid misunderstanding, so to listen with patience and attention and continuous improvements in these two skills has helped me a lot. Speaking skills including the attentions in the tone, tune and speed, with business sense, highlighting most important areas with skillful repeatings, indicating my interests and concerns to arouse the reflection and feedback with body languages such as eye contacts, etc would facilitate the understanding of the key points.